W
h

o

W

e

A

r

e

Heathy Heroes was established in 2016 as a Foundation to support community organizations which provide food security for Elementary School age children in the Greater Vancouver area.
W
h

a

t

W

e

D

o

Our approach is to focus on building the capacity of local community programs already in place or being considered.

We recognize the importance of localizing the capacity to plan and integrate services as close as possible to the individuals and communities that the services are intended to benefit.
8/10 teachers have hungry students in their classrooms.
Poverty and Education Survey, BC Teacher's Federation
O
u

r

v

a

l

u

e

s
When you give today, you give for a lifetime.
Nutrition
Feeding students' tummies so that their minds are ready to learn. Providing the basic necessities so kids can all show-up equally and fairly.

Empowerment
Through the simple act of providing a nutritious meal, we allow a child to be social, confident, smart and not thinking about the growling sound in their tummy.

Community
We offer financial support for our local community groups and teachers who are helping to provide the nutritional needs of Elementary School age children.

Sustainability
As a foundation, we use the proceeds of our endowment to support our community of volunteers and teachers so they in turn can focus on the kids in need.

Innovation
Creating continuous awareness through new and creative ideas. Continual refinement of process and procedure to adapt ourselves to a changing world.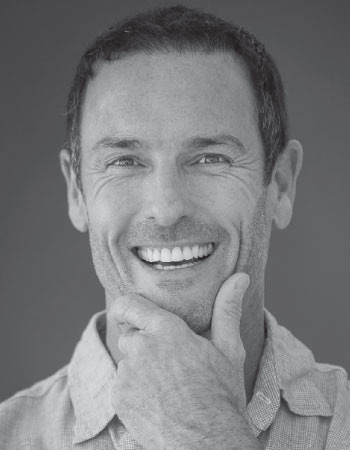 Greg Stirling
As a producer for Newfoundland Broadcasting Company, Greg Stirling has overseen numerous documentary, commercial and short feature films, including Waterman's World (co-produced with Avanti Pictures), Changing Gears on Kilimanjaro (Doc) and "By the Hour" (official entry in the Toronto International Film Festival).
Read More
His role as cinematographer, director and producer have led him to more than a dozen overseas film expeditions. He has filmed sharks in Australia, shipwrecks in the Red Sea and documented the lives of Caboclo Natives in the Amazon. Greg is an open water technical diver and a licensed pilot.
After earning a business degree from Arizona State University, he attended Vancouver Film School. Greg is the former president of The Newfoundland Herald and currently vice president of Stirling Communications, owners of the NTV Television network and Oz Fm in St. John's.
His passion for helping others is being realized through A Better Life Foundation, where Healthy Heroes Foundation is his priority.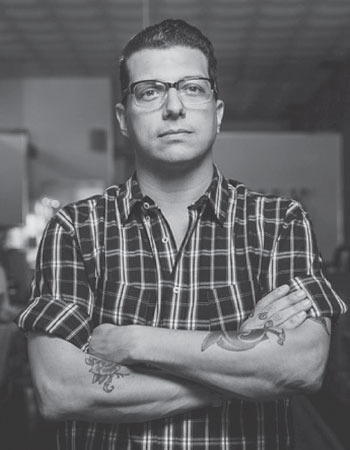 Mark Brand
Mark Brand is one of North America's foremost social entrepreneurs. With eleven businesses under his belt, he is an example of a new form of leadership that encompasses good in every step. He is determined to breathe new life into our struggling and disjointed communities through his work in social impact business and as an educator, facilitator, and speaker.
Read More
Five years ago, Brand realized his dream of becoming the owner of Save On Meats, a Vancouver butcher shop, and diner that has provided food security and access since 1957. In 2013, he created The Token Program, an alternate currency to feed those in need without a cash exchange. Almost 100,000 tokens have been redeemed, filling 100,000 empty stomachs, and creating interactions between those who have, and those in need. In addition, more than 1 million meals have left Save On's doors to feed those who struggle, in partnership with his charity A Better Life Foundation. ABLF works with community agencies, marginalized individuals, and governments to create tangible waves of change.
Mark is a graduate of THNK School of Leadership, a fellow at Stanford University, a staunch supporter of B Corp, and an advisor to corporations and individuals working to make real change. It is through his philanthropic efforts, systems design, and love for his community that he has found a unique balance in business and purpose.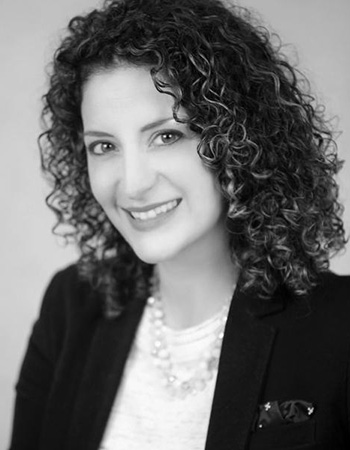 Azadeh Yaraghi
Azadeh is a Brand Strategist, Amazon #1 bestseller author, speaker, mentor, and the Founder & Creative Director of Gogo Telugo Creatives. With 14+ years of experience working locally & internationally (Canada, US, France, Italy) in branding, design, and marketing, she has built successful campaigns and picked up design awards along the way.
Read More
She works with amazing entrepreneurs and corporations, from around the world, who are looking to create an authentic connection between their company and their ideal target market, to take their brand and business to new heights, and to ultimately make a difference in the world.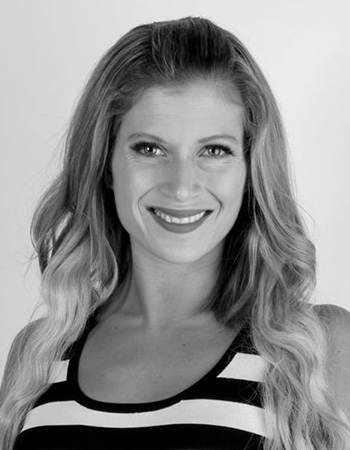 Tamara Colgan
Tamara Colgan is currently the CEO and director of CI Nutrition Sciences Ltd. Upon receiving her BCom in 2012 from McGill University in Montreal, she took on her current position in early 2015. The company specializes in anti-aging, performance and nutrition in the retail e-commerce space with physical and information based products.
Read More
In 2016, Tamara became a managing partner and CFO for Alpha Dog Technologies, a canine nutrition start-up with cutting edge formulations. She is actively involved in the financial sector and loves investing in innovative projects.
Tamara has a passion for performance, longevity, and nutrition. In 2016, she completed her personal training and health coach certifications from the American Council on Exercise and has competed and coached others for competitive bodybuilding. She also has a passion for local philanthropy and community improvement projects and is an organizer for several women's groups in Vancouver.
"Food is our last, best opportunity to stay connected.
To gather with our people and build communities.
To hold on to our humanity.
To be."
– Mark Brand –
H
E

R

O

U

p

!
Donations will go to our community partners and volunteers to ensure your contribution goes directly to children in need.
Let's start the conversation with your kids,
parents, teachers, community.
A project of
A Better Life Foundation